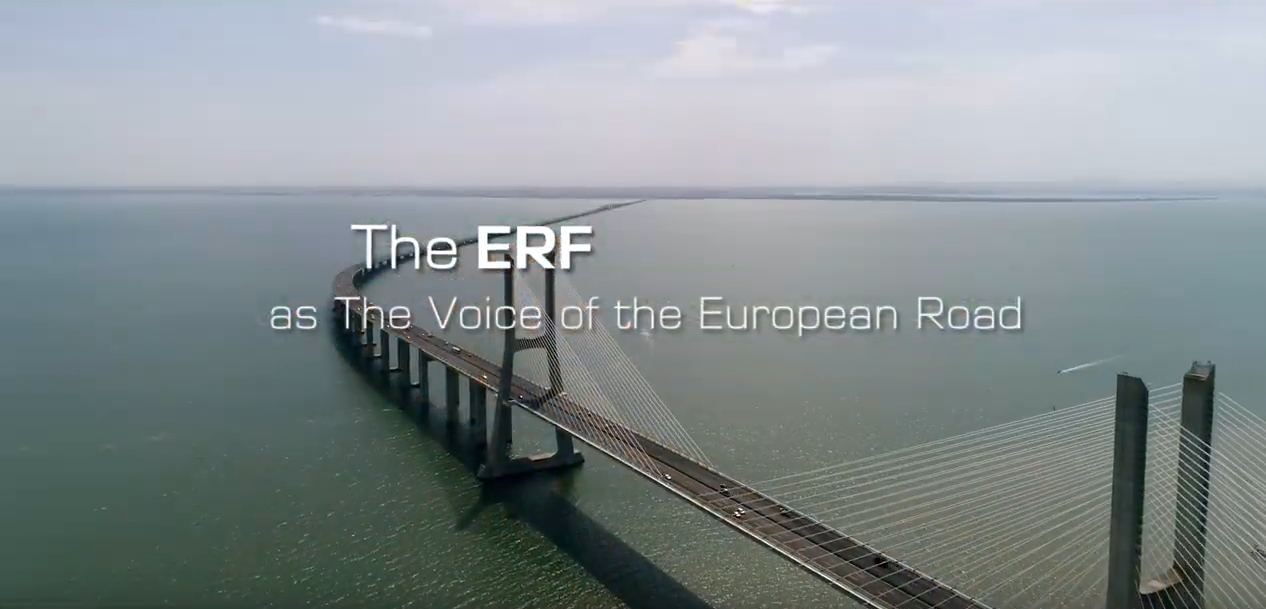 12 December 2019 | Brussels, Belgium
Over the next decades, mobility in general, and road transport in particular, will be undergoing major changes, which will completely remodel and revolutionise the entire transport sector.
The emergence of new transportation patterns and models, such as automated, connected or environmentally sustainable vehicles, as well as the rise of soft and urban mobility, represent both challenges and opportunities for the future role of the road infrastructure and its equipment.
In line with these new paradigms, the European Union Road Federation remains at the forefront of the evolution of road mobility. As the organisation representing the road infrastructure sector in Europe and beyond, the ERF must not only adapt to the new priorities, but also anticipate them.
In this sense, the ERF Secretariat is pleased to launch the new ERF corporate video, sharing our vision for the coming years with the support of our members. This video embraces the main objectives, activities and commitments of the ERF for the future:
Improving Road Safety through efficient and safe road infrastructure and equipment (markings, signs and barriers), as well as ensuring safer work zones, thus participating to the objectives of #Visionzero;
Contributing to Sustainable Development Goals such as decarbonisation, circular economy and reducing the environmental footprint of the road sector;
Encouraging best practices in Road Asset Management, with an increased cooperation between private and public sectors, fostering the European excellence and leadership;
Enabling Smart Mobility and paving the way to address the future challenges of tomorrow's mobility, ensuring full adaptability of the infrastructure to connected and automated vehicles.
About this new video, the ERF President, Rik Nuyttens commented: "Over the last 20 years, the ERF has successfully conveyed 'The Voice of the European Road'. With the release of this video, the ERF positions itself as a leader in the road sector, with a clear vision for the future road mobility. The success of the ERF stands in the expertise of its Members and the commitment of its staff for the improvement and the upgrade of the road infrastructure. I am fully convinced that the ERF will continue being a major contributor to safe, efficient, smart and sustainable mobility for the benefit of our community, our society and our citizens".