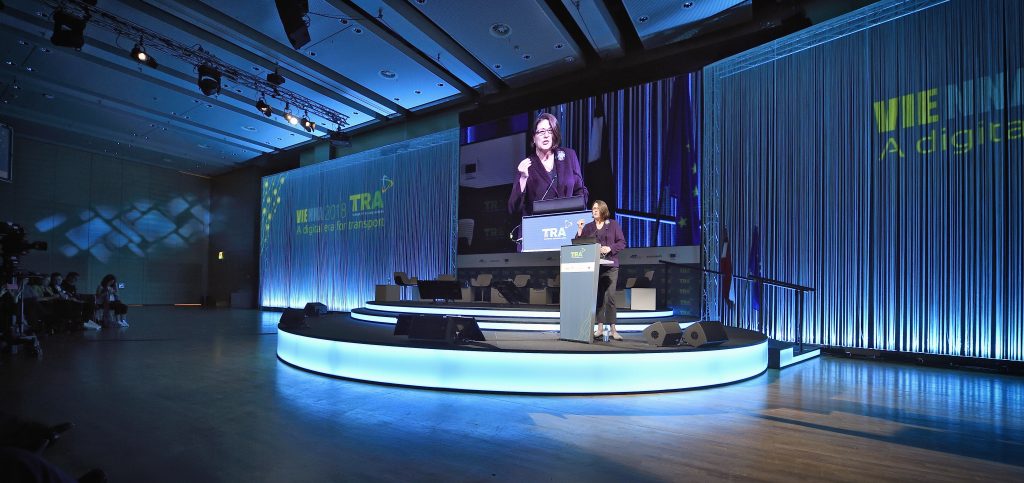 18 April 2018 | Vienna, Austria
In cooperation with CEDR, ENCORD and the European Commission, on 18th April, the ERF organised during the TRA in Vienna an invited session on the topic of Infrastructure as a Service.
Over the last years, European society has experienced an unprecedented and social transformation, that no sector can ignore, in particular the transport infrastructure industry. New vehicle technologies, changes in mobility patterns, increased urbanisation and new requirements from the uses have completely changed the way society apprehends mobility. This also implies that infrastructure is to be considered a public SERVICE.
Based on these premises, the invited session gave possibility to representatives from road authorities, industry, concessionaires, logistics, equipment manufacturers to present their point of view regarding the service the infrastructure can provide.
After the presentations, the session moderator, Claude Van Rooten from PIARC, opened the debate between the speakers and the audience. The discussion was lively and quite animated between participants. Christophe Nicodème concluded the session by insisting on the necessity of cooperation between all stakeholders for providing users with the service infrastructure can offer them.