Eurobitume Webinar: What is Bitumen?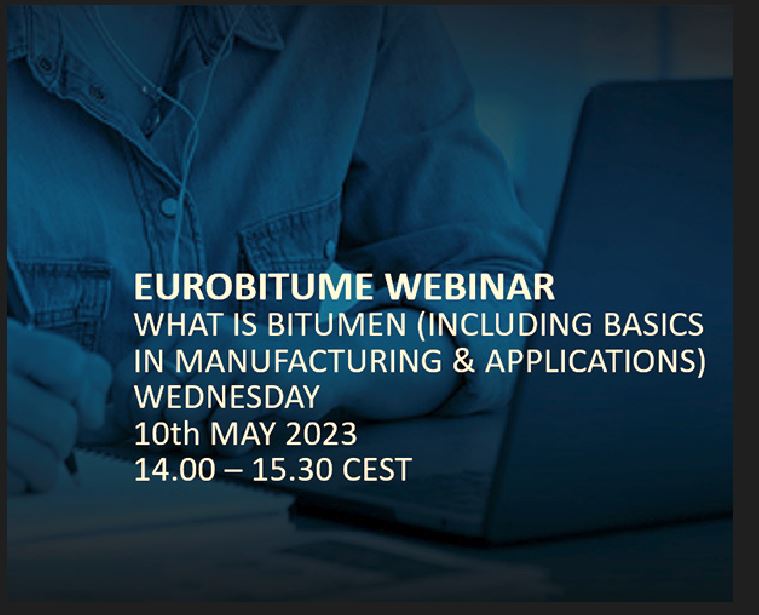 May 10, 2023
2:00 pm to 3:30 pm
Eurobitume, the association representing the bitumen industry, is launching a series of webinars.
The first one will be held on 10 May 14:00 to 15:30. This webinar will provide basic information on manufacturing process and end applications of bitumen.
The webinar is not meant for expert only, on the contrary, it is meant to offer fundamental practical knowledge on bitumen (a material currently used in many applications, amongts them, Roads).
Registration is free of charge and available at the link hereunder: