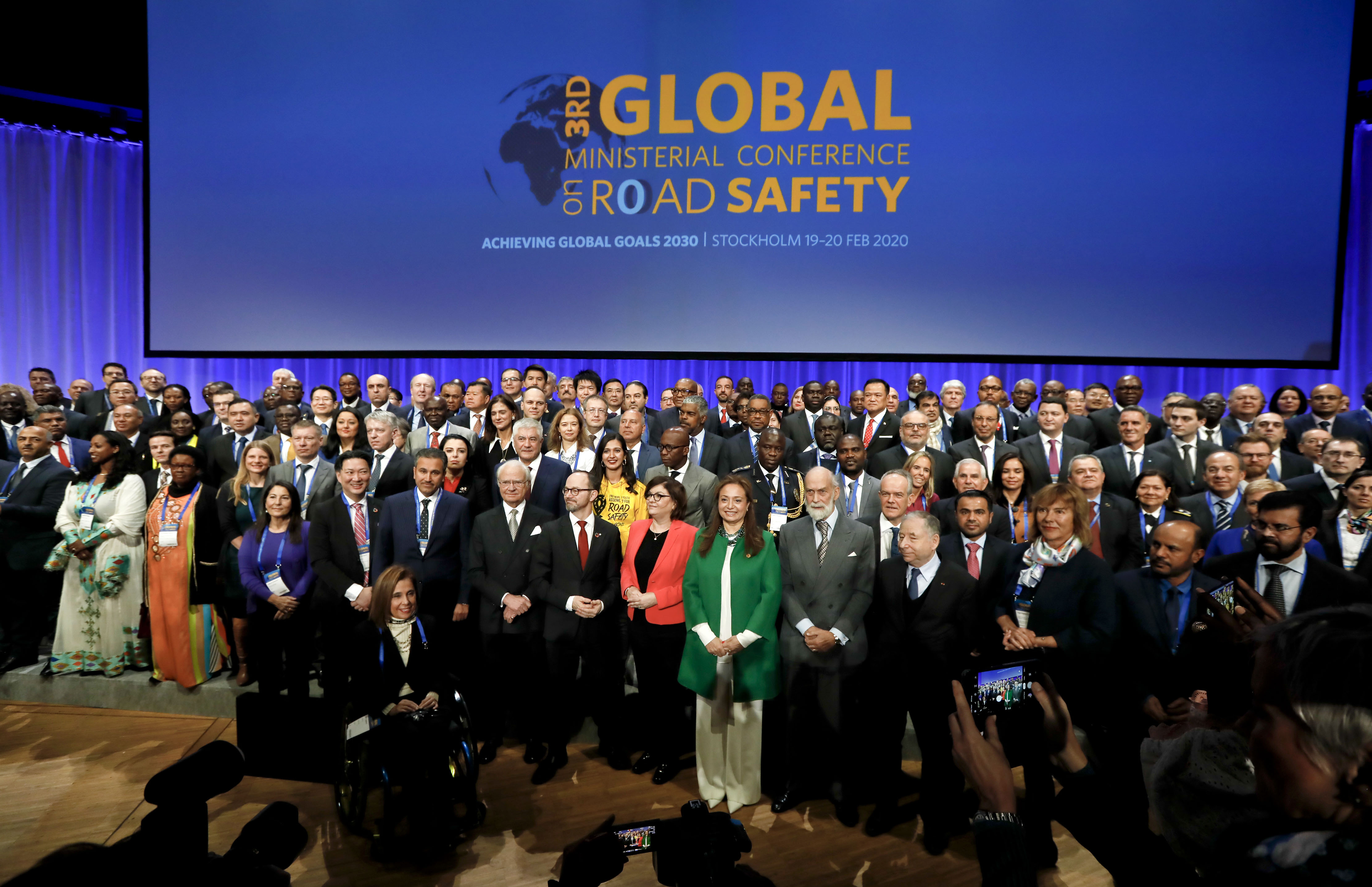 20 February 2020 | Stockholm, Sweden
The ERF has actively promoted the role of the infrastructure during the 3rd Global Ministerial Conference on Road Safety held in Stockholm (Sweden) on 19th and 20th February 2020.
Under the theme Achieving Global Goals 2030, minister-led delegations from more than 80 countries attended the event co-sponsored by the World Health Organization (WHO). In addition, other stakeholders from the world of industry and research, international institutions and organizations contributed to the discussions.
The Conference has been an opportunity for delegates to share successes and lessons from implementation of the Global Plan for the Decade of Action for Road Safety 2011–2020: chart future strategic directions for global road safety up to 2030 and beyond while defining ways to accelerate action on proven strategies to save lives. The Conference has also provided an opportunity to link road safety to other sustainability challenges.
Since its creation, the ERF stands as a committed partner to promote road safety focusing a large part of its activities on the topic and underlining the importance of the road infrastructure as one of the three pillars, together with the vehicle and the driver. Concretely, several actions are developed internally with dedicated working groups (i.e. Road Markings, Road Signs, Road Restraint Systems and Work Zone Safety) in addition to the organisation of technical seminars and trainings. In parallel, the ERF advocates the European Commission (i.e. CCAM Single Platform or Committee on Road Safety Infrastructure) and other international organisations (i.e. PIARC) sharing the industry knowledge and vision.
In views of the ERF President Rik Nuyttens: "The ERF has been and remains one of the major contributors of know-how and expertise in the topic of Road Safety in Europe. Road infrastructure represents both an active and passive element able to avoid or minimize road accidents"
The ERF fully supports the "Stockholm Declaration" adopted by the Third Global Ministerial Conference on Road Safety and will continue acting as "The Voice of the European Road" for providing to our citizens a safe, efficient, sustainable and modern road network. However, "a successful road safety strategy for the new decade 2020-2030 will only succeed if we continue promoting sectorial partnerships bringing complementary knowledge, sharing good practices and building up from what is really working" Nuyttens said.