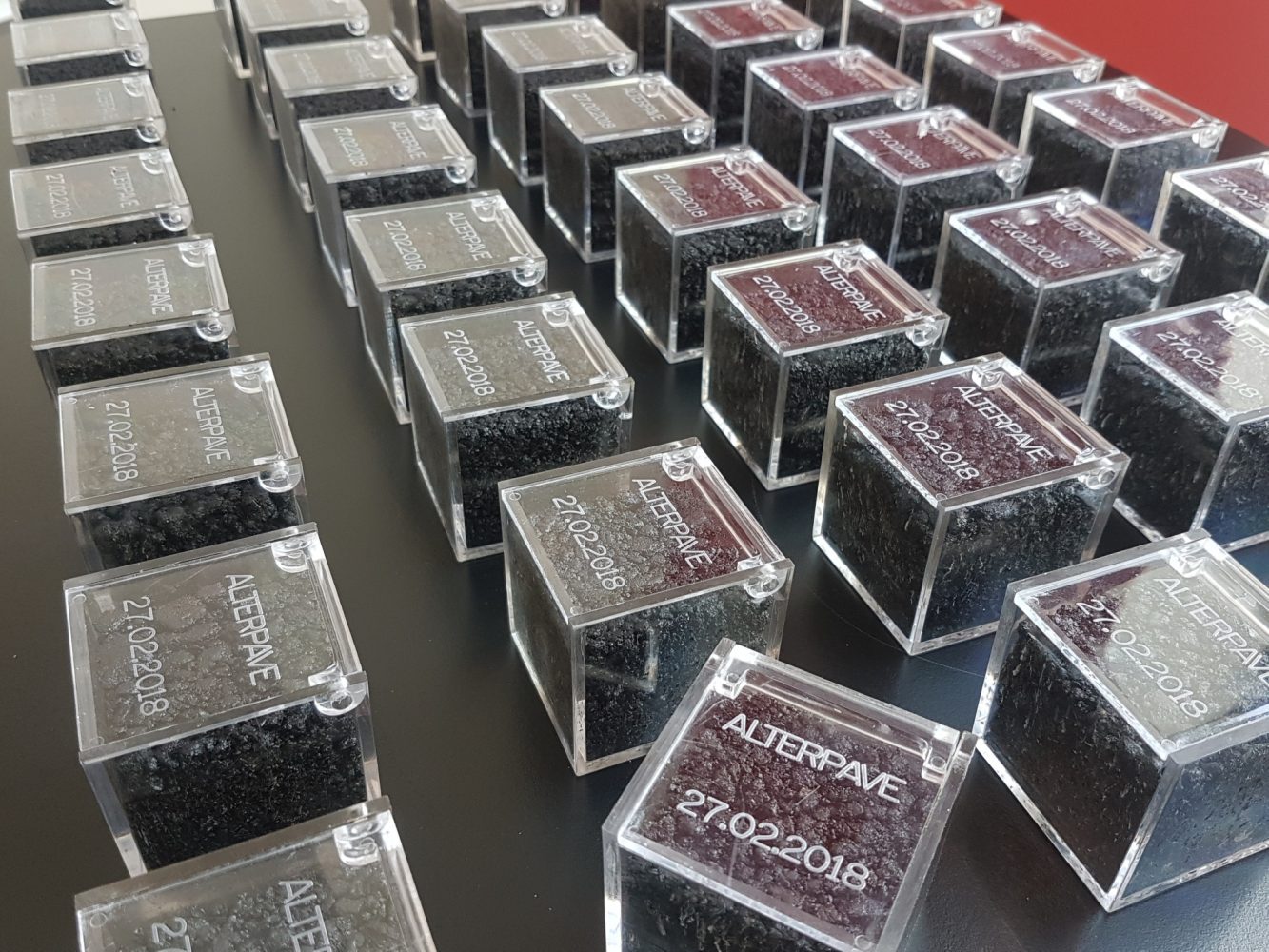 27 February 2018| Milan, Italy
The ALTERPAVE Project demonstrated how road constructions can reduce the use of natural resources by introducing alternative materials such as RAP and by-products in asphalt mixes. The demonstration took place on a real road in Milan (Italy).
The consortium, co-funded by INFRAVATION and combining EU and USA expertise, initiated the project in 2015. The technical team composed of five partners has developed an integrated approach for the sustainable construction of roads focusing on circular economy and considering the whole life cycle of the infrastructure.
The final workshop gathered experts from industry, research centres, universities and governments who will also be the main beneficiaries of the final results of the project. Presentations focussed on the description of the project, including the initial research on the laboratory by University of Cantabria (Spain) and Western Research Institute (USA), technical validation by VTI (Sweden) and Impressa Bacchi (Italy) and the final sustainable and environmental analysis by ACCIONA (Spain).
ALTERPAVE, together with other research initiatives, shows a clear commitment from the road infrastructure sector to improve its environmental performance while maintaining highest level of quality of the pavement for the end user. In addition, the industry fully supports this vision which is helping to modernise and adapt the sector to new socio-economic and environmental patterns.