IRU Logistics and Innovation Forum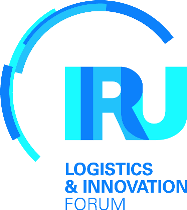 The IRU Logistics and Innovation Forum is the new networking hub for innovative road transport solutions. Transport operators, service providers and national transport associations will have a unique opportunity to share knowledge, connect with each other, as well as to learn about new solutions driving the industry forward.
The Forum will offer market leading companies direct access to some of the most forward-looking transport and logistics operators, as well as the IRU member associations who jointly represent over 560.000 transport operators.
The 2020 Logistics and Innovation Forum will bring together the road transport industry, focusing on innovative safety solutions. Participants will be able to capture the business potential offered by new technologies. This was inspired by the recent global IRU survey of transport operators on key trends impacting the industry which found that safety is considered to be one of the biggest innovation opportunity for transport and logistics companies.