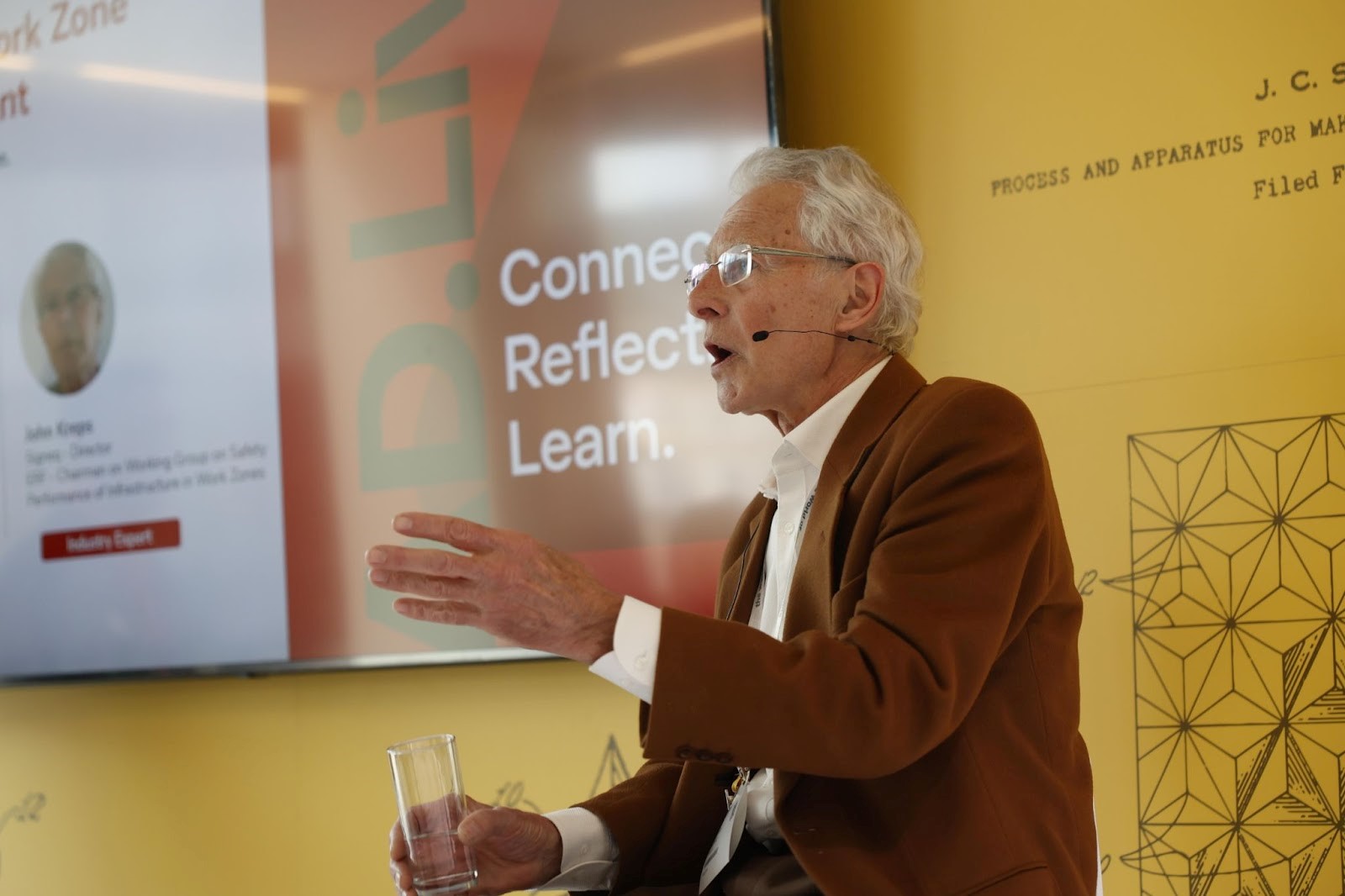 31 March 2022 | Amsterdam, The Netherlands
On the 31st March, John Kreps (Chair of the ERF WG on Work Zone Safety) participated in an AD.Live session during Intertraffic 2022 discussing current state of work zone safety within Europe and the tasks at hand for the ERF Working Group on Work Zone Safety.
Concretely, he was interviewed by Jeff Reuter who is the Global Product Manager for Work Zone Portfolio at Avery Dennison. The session touched on many issues ranging from spec implementation, spec enforcement, funding, collaboration amongst member states, and innovation. Participants had the opportunity to hear latest actions taken to improve worker safety in Europe, emphasizing the importance of proper advance warning of work zone activity and enforcement of work zone speed limits. 
The discussion hit well with the audience that included members from India and South America who are also faced with many of the same issues, especially the spec enforcement section. Said Jeff after the event, "It's nice to be on the other side. I'm usually the presenter. I liked being able to get the perspective of other industry experts that are dealing with many of the same issues". John did a wonderful job of laying out the importance of focus and structure around a proper work zone.
The ERF remains working on this topic through the WGs of the Safety Programme mainly identifying sector's needs able to ensure a good safety even through minimum performance of infrastructure elements and its interaction with automated and connected vehicles.